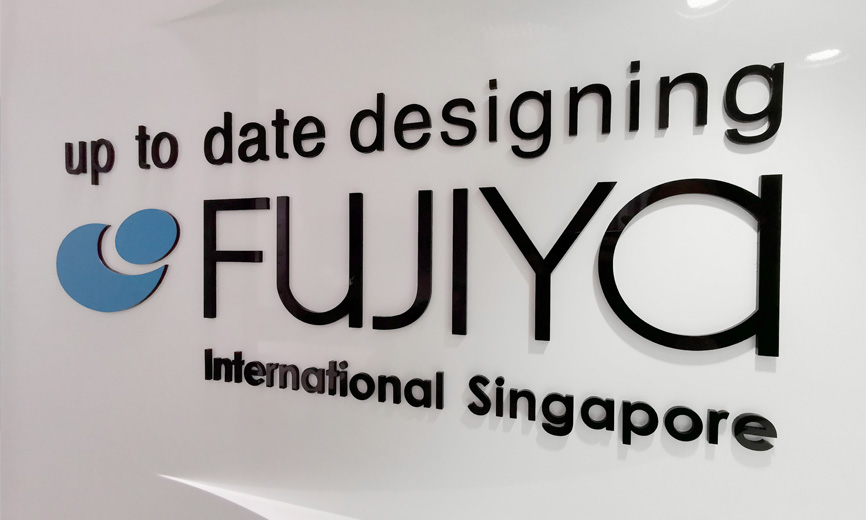 Fujiya International is the Singapore-based South-east Asia headquarter of the Fujiya Group, a full-fledged space-producing enterprise with roots in Japan established since 1928.
The Fujiya philosophy is simple - any space can prove its merits, achieving through maximal use and nurturing.
Company overview
Company name
FUJIYA INTERNATIONAL (S) PTE. LTD.
Representative
Naoyuki Matsumoto, Managing Director
Date Established
December 2016
Board of directors
Naoyuki Matsumoto, Managing Director
Tomoyuki Nagata, Director
Yoshiaki Yamada, Director
Tamura Toshihiko, Director
Network
Regional presence
Proposals leveraging on Fujiya's regional and nationwide network can be synergized for uniformed sales promotional campaigns and business expansion plans.
Market-specific specialization
Fujiya's planning team will accurately address flexible planning needs tailored to products, applications and regional market characteristics.
Headquarters
Main: 7-4 Marutamachi, Higashihorikawa-dori, Nakagyo-ku, Kyoto City, Japan, 604-0076
Tokyo: Hulic Toyosu Prime Square 3F, 5-6-36, Toyosu, Koto-ku, Tokyo, Japan, 135-0061
South-east Asia: 60 Paya Lebar Road, #06-12 Paya Lebar Square, Singapore 409051
Message from MD
Fujiya Co., Ltd., since its incorporation in 1928, has served as a total space-producing enterprise for the development of every industry in the fields of exhibition, event, and interior.
Fujiya Co., Ltd. with such a long history has now constituted FUJIYA INTERNATIONAL(S) PTE.LTD. in Singapore as a hub of international business expansion. It is a matter of great significance toward the next era.
Singapore is a small multi-national country with multi-nationalism race and culture. It is one of the world's leading countries in its productivity and innovation. This is the reason that Singapore is attracting a great amount of investment from overseas. The fact that a fourth of its population consists of other races than its own citizen proves that Singapore is a highly cosmopolitan country.
At the same time, if there is no international business, any industry around us is difficult to exist. From now on, the world without borders is rapidly accelerating.
FUJIYA INTERNATIONAL (S) PTE.LTD. has firm resolution to promote more international projects in Singapore in harmony with this multi-nationalism. Our goal is to make contributions to the economic success of Asean, Middle East, and European countries. I am truly confident that our activity will support and contribute to your international strategies hereafter.
- Naoyuki Matsumoto, Managing Director